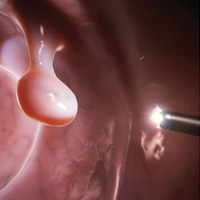 The incidence of colon cancer occurring at earlier ages is on the rise, even appearing in adults as young as 30 years old. That's why the most important thing you can do for Colon Cancer Awareness Month is to know the signs and monitor yourself often. Symptoms include rectal bleeding, changes in stool consistency that lasts longer than four weeks, persistent abdominal discomfort and a feeling that your bowel is not completely emptying. Several screening tests are available, so talk to your doctor about what may be best based on your family history. Read more >
Cancer Programs and Screenings
Education and prevention can keep you and your loved ones healthy. We invite you to take advantage of the programs, support groups and screenings available.

Look Good Feel Better
Women will learn how to maintain their appearance during cancer treatments. Hackettstown Medical Center, Joan Knechel Cancer Center
Please call 1-800-227-2345 for dates and times.
Cancer Articles