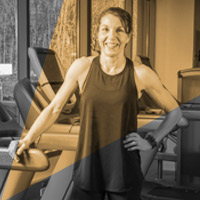 There's no greater disappointment for athletes like Adrianne than when an injury lands them on the sidelines. She turned to the experts at Atlantic Sports Health, who not only diagnosed and treated her hip fracture, but also understood its physical and psychological impact. They worked with Adrianne to develop a physical rehabilitation regime that addressed all her fitness goals and within three months, she was back at the gym preparing for a marathon. Read more of her story >
New Vitality: Arthritis of the Hands – What You Need to Know
Learn how you can manage the symptoms of arthritis and maximize the functional use of your hands through exercise and other joint protection strategies.
Tuesday, June 4; 1:00 to 2:00pm
Center for Healthier Living, Hackettstown Medical Arts Building
108 Bilby Road, Suite 101, Hackettstown, NJ
For more information and to register, please call 1-844-472-8499.
Orthopedics Articles