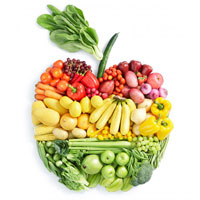 If you're going to be exercising outdoors this winter, pay particular attention to your hands and feet, which may be vulnerable to colder temperatures. To prevent frost bite, consider buying a pair of athletic shoes a half size to a size bigger, so you can wear heavy wool or thermal socks. You may also want to layer up on the gloves. Purchase a thinner pair made of moisture-wicking technology, like polypropylene, and wear these inside of thicker gloves or mittens, which you can remove if you start to sweat. For additional assistance with a workout regimen or injury prevention,
consult the experts at Atlantic Sports Health >
Exercise/Fitness Programs and Screenings


Education and prevention can keep you and your loved ones healthy. We invite you to take advantage of the programs, support groups and screenings available.

Shake It Up
Older adults can learn low impact, low intensity exercises that focus on improving stamina, flexibility, balance and strength.
Fee: $4 per person per session; first session is free
Mondays and Thursdays, 2:00 to 3:15pm
Center for Healthier Living, 108 Bilby Road, Suite 101, Hackettstown, NJ
For more information and to register, please call 908-850-6925.

Get Fit Exercise Program
Learn workouts that may improve your physical fitness and overall health.
Hackettstown Medical Center, Therapy Department, Suite 1700
For a schedule and to register, please call 908-441-1348.
Exercise/Fitness Articles