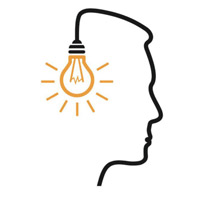 As a parent, you want what's best for your child, but when it comes treating to a serious injury or illness, knowing what that might be isn't always clear cut. That's why Goryeb Children's Hospital now offers a Bioethics Consultation Service, which helps parents and guardians make difficult decisions about their child's care. This can be especially useful when the available treatments are complex or there is a difference of medical opinion. Our team is available for group or individual meetings, where they will present the pros and cons of each option, so that patients and their families can make an informed choice. To schedule a consultation, please call 973-971-8929.

Pediatrics Programs and Screenings
Education and prevention can keep you and your loved ones healthy. We invite you to take advantage of the programs, support groups and screenings available.
Breastfeeding Education
Discussion will include breast care, comfortable positioning, latching on, nutritional needs for mom and baby, and helpful hints to bond during feeding. Participants will need to bring a doll or teddy bear to class for practice purposes.
Fee: $40
Tuesday, July 10; 6:30 to 9:00pm
Newton Medical Center, 175 High Street, Newton, NJ
For more information and to register please call 1-800-247-9580.

Prepared Childbirth Classes
This Lamaze-type class focuses on breathing, relaxation and labor techniques.
Fee $130
Saturday, July 14; 8:30am to 3:30pm
Hackettstown Medical Arts Building, Center for Healthier Living
108 Bilby Road, Suite 101, Hackettstown, NJ
For more information and to register please call 1-800-247-9580.

Car Seat Inspection
Safe Kids-certified child passenger safety technicians perform free car seat checks and installations.
Third Thursday of every month, 7:00am to Noon
Chester First Aid Squad, 100 North Road, Chester, NJ
For more information, please call 908-879-5560.

Pediatrics Articles