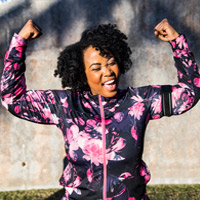 Being overweight increases your risk for heart attack and stroke. Atlantic Health System's cardiovascular disease risk calculator can predict how likely it is you'll develop a heart-related condition in the next 10 years based on your body mass index. You should know your height, weight, blood pressure and cholesterol levels before taking this test to get the most accurate results. Once you have the outcome, share it with your doctor, so you can discuss ways to improve your heart health. Take the cardiovascular disease risk assessment >




Blood Pressure Programs Screenings


Education and prevention can keep you and your loved ones healthy. We invite you to take advantage of the programs, support groups and screenings available. Adults 65 and older who are looking to stay well with age may benefit from events labeled "New Vitality."

Healthy Hearts Group
Cardiologists, medical staff and other guest speakers will address a variety of heart health topics. Anyone with a cardiac disease, such as congestive heart failure, high blood pressure or coronary artery disease, is welcome to attend.
First Wednesday of every month; 12:30 to 1:30pm
Hackettstown Medical Center, Dining Room Conference Center
For more information and to register, please call 908-850-6819.

Medical Nutrition Counseling
Individual sessions are available by appointment at Hackettstown Medical Center. For more
information and to schedule an appointment, call 908-441-1258.
Blood Pressure Articles