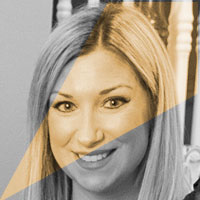 Although it's rare for a 31-year-old to experience a stroke, doctors at Hackettstown Medical Center were quick to suspect that was the case with Lindsey S. When a CT scan and angiogram revealed a tear in her carotid artery, she was flown by medical helicopter to Overlook Medical Center's Stroke Center, where neurosurgeons performed a complex procedure that offered the best chance of survival. The surgery was a success and Lindsey quickly began to resume a normal life with her husband and two children. Read more of her story >
New Vitality: The Power to End Stroke
Learn about strokes and how to reduce your risk of having one.
Wednesday, May 22; 11:00am to Noon
Center for Healthier Living, Hackettstown Medical Arts Building
108 Bilby Road, Suite 101, Hackettstown, NJ
For more information or to register, call 1-844-472-8499.
Stroke Articles